How to Install Remote Access Support (RAS) on your instrument? Follow
1. Things needed for installation:
Ethernet Cable.
Essentials-based instrument.
Thumb drive.
Note: To start the installation, the instrument needs to be connected to a network and generate a static IP address.
2. Installation steps:
Download the Remote Access Support Host file from the following link:

https://www.dropbox.com/s/gmjri5avedhhbqb/NetopHost_Android.apk?dl=0

Save the file to a thumb drive.
Plug the USB drive into your instrument.
On the Android system home screen, click on Essentials.
Once in Essentials, click on Diagnostics > Printer Drivers > Browse.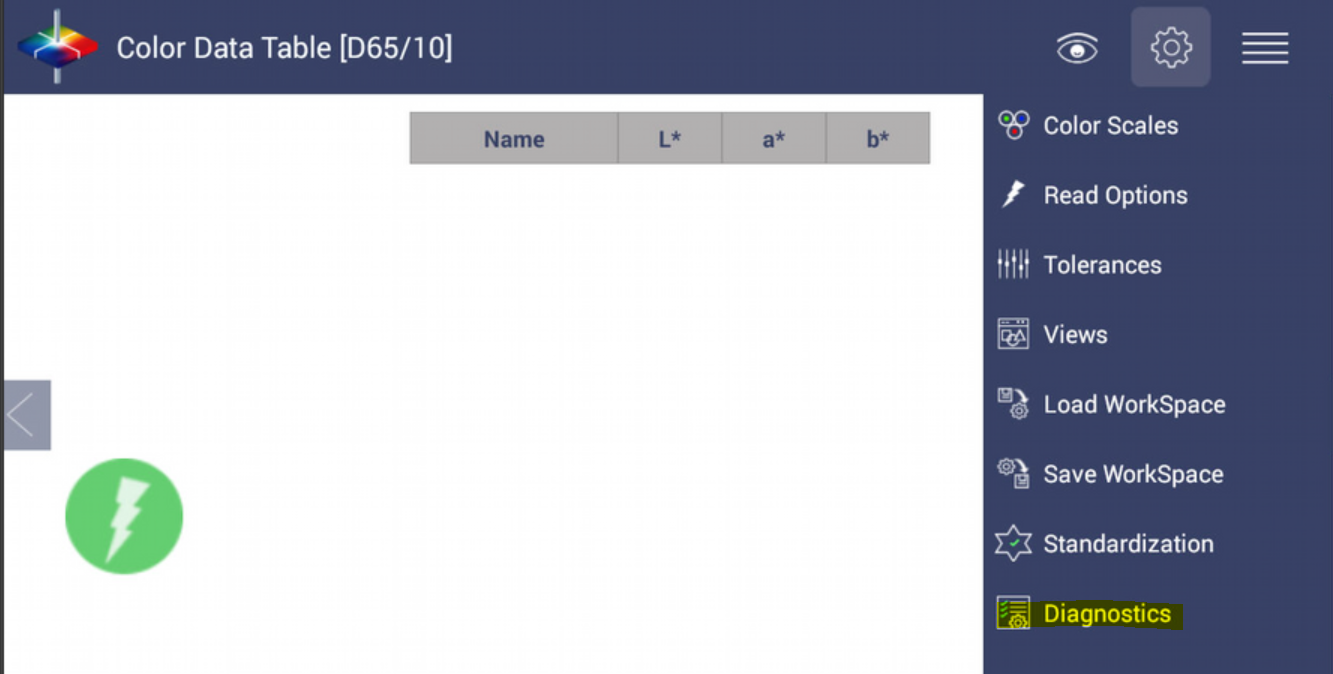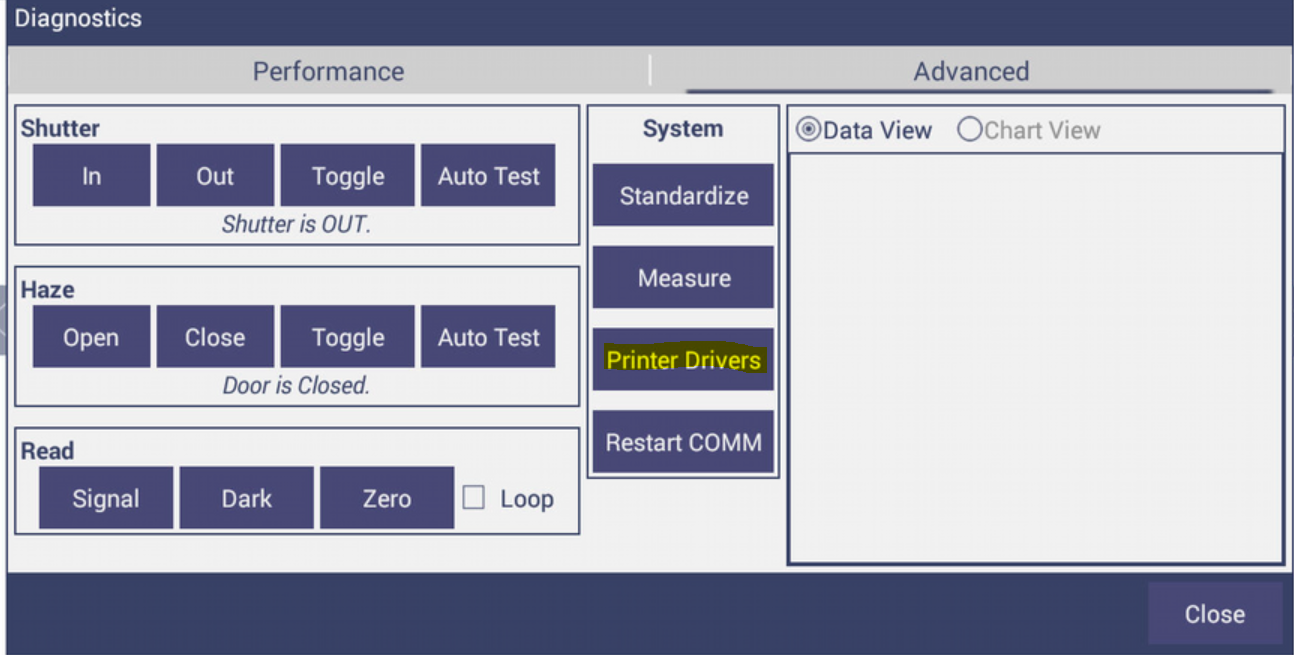 Locate "NetopHost_Android" file on your thumb drive, then click it.
A black window will appear asking to install the NetOp Host. Click Yes, then Install.
After the application is Installed click Open.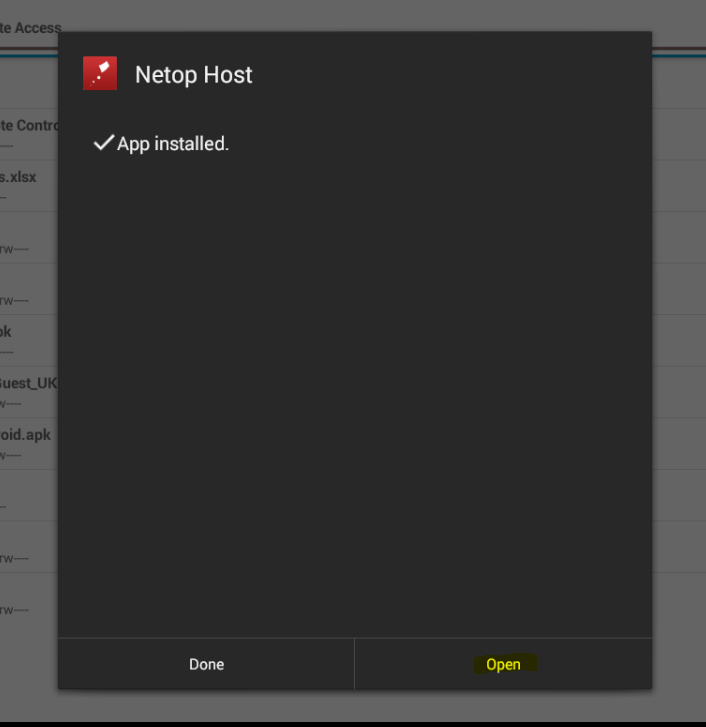 A superuser Request window will appear asking for the users' usage permission. Select Remember choice forever. Then tap on Allow.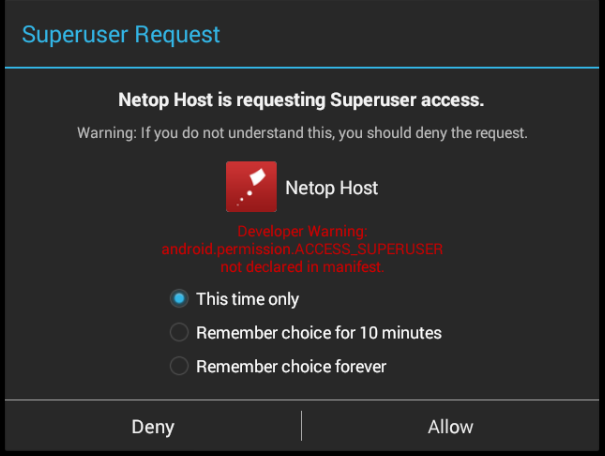 Click on the first icon on the right-hand side of your screen, and then Enter the license Key sent in an e-mail by the Support Team.
Note: If you didn't receive the license key, please contact our Support Team.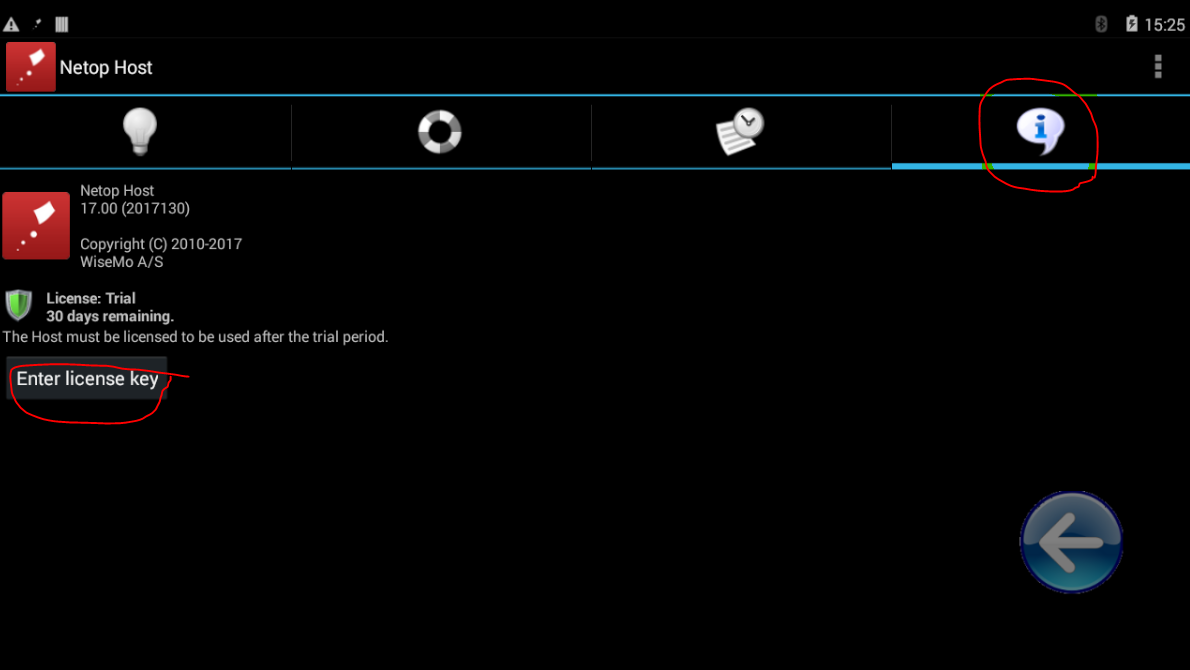 On the upper right side of your screen, click on Settings > Communication Profile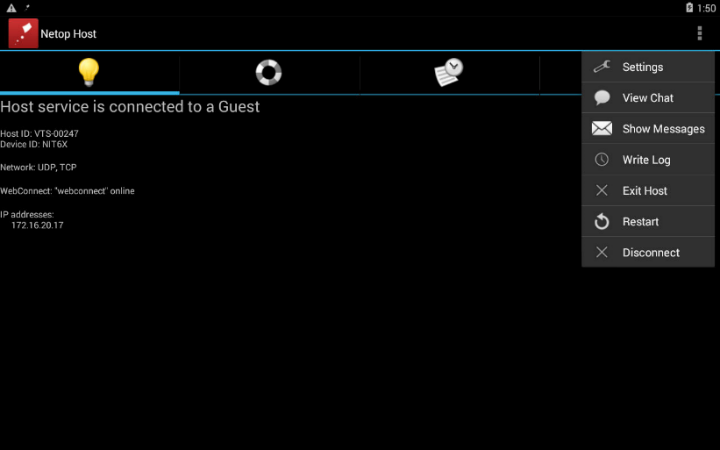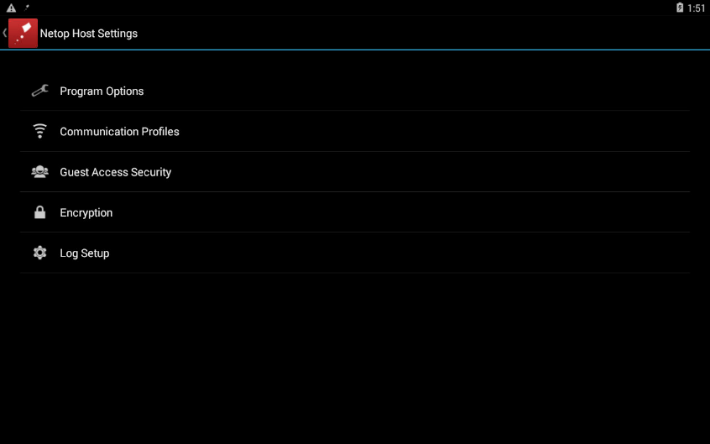 Make sure that Webconnect, TCP/IP(TCP), TCP/IP (UDP) are all ON.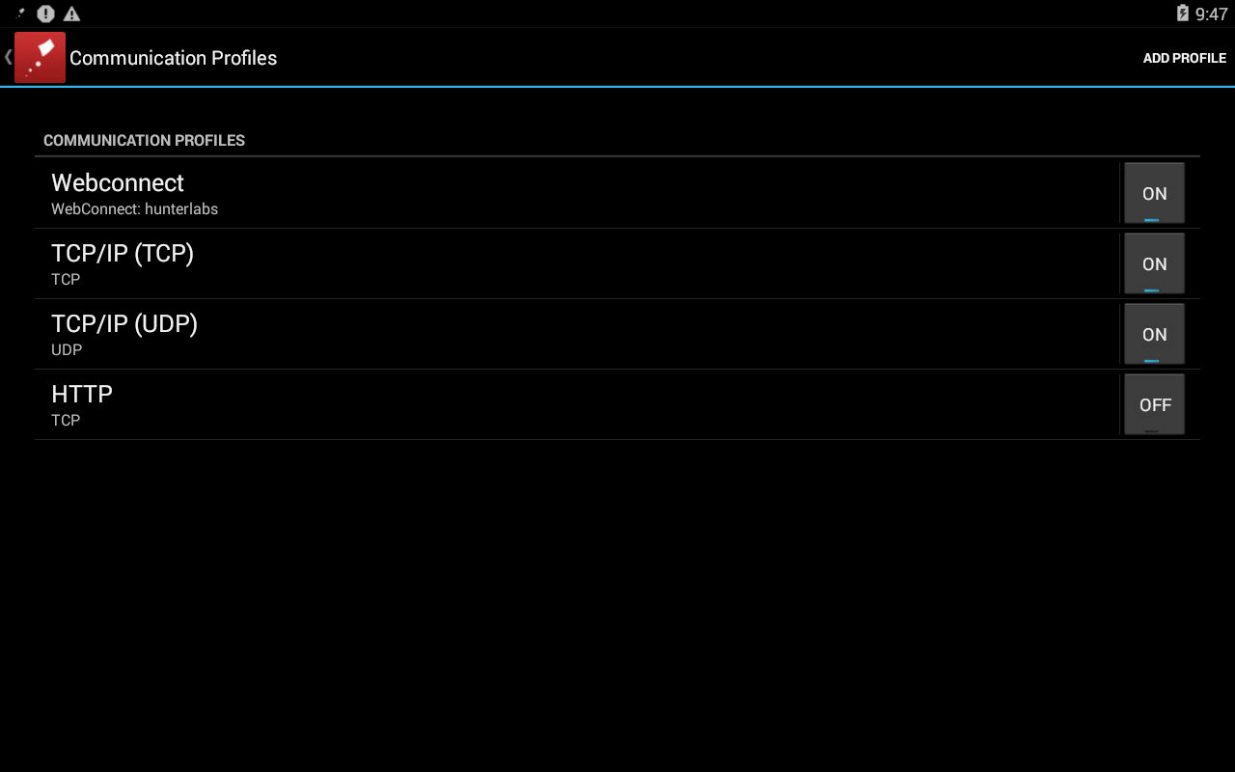 Click on Webconnect and then change the URL, Account, Password, and Domain based on the information received by HunterLab Support Team.
Note: If you didn't receive the Webconnect credentials, please contact our Support Team.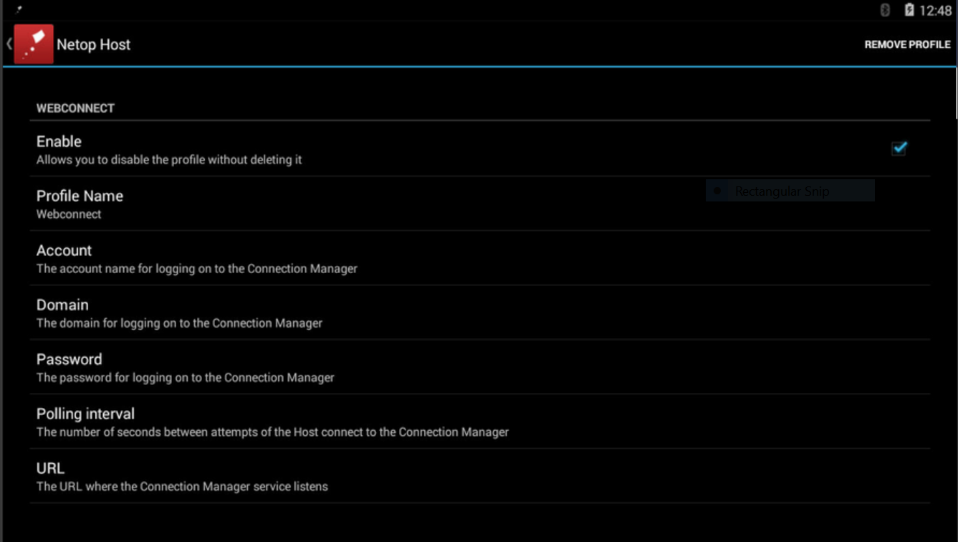 Click on Settings > Guest Access Security.
Check the box Confirm Access. This feature is enabled so that each time our Support Team sends a request, message appears on your screen to "allow access."
Restart Netop once you are done. Go to the menu in the upper right side, and click on Restart
.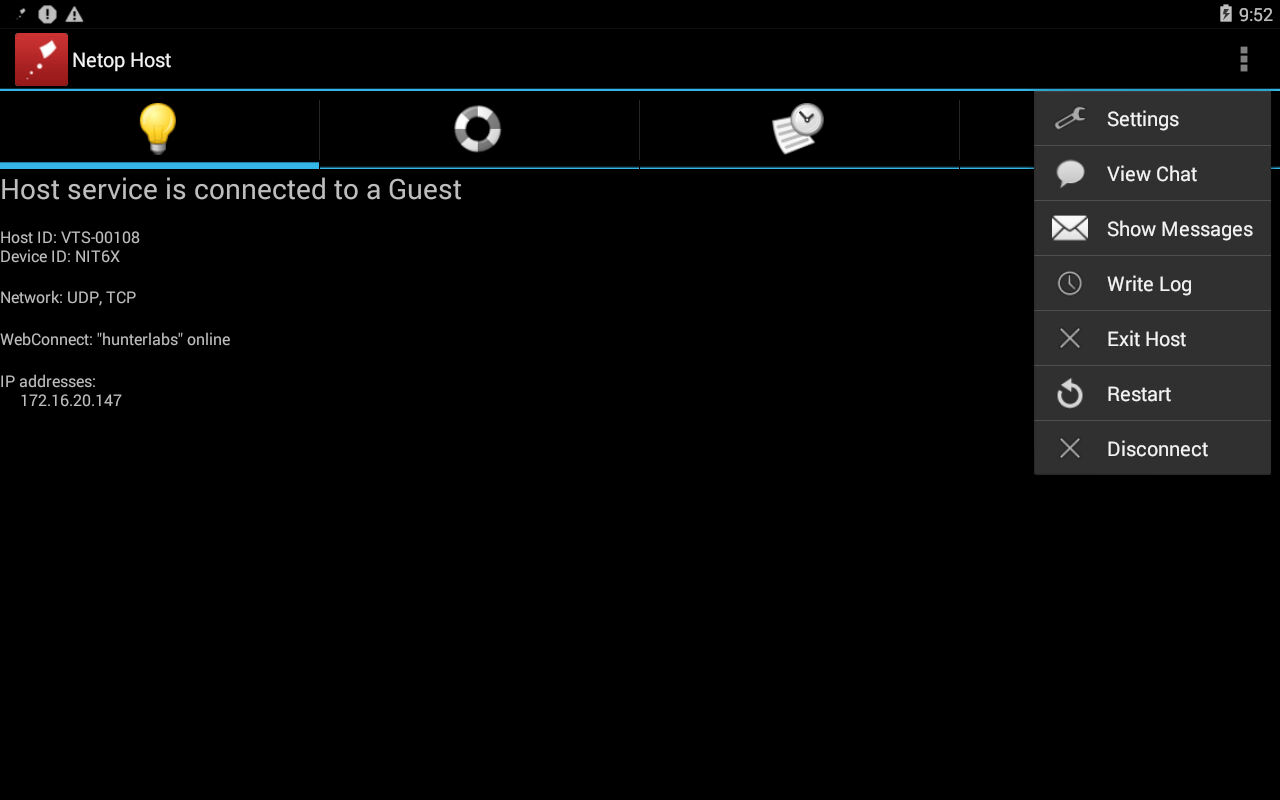 If everything successful, a message showing "Webconnect 'hunterlabs' Online". will appear on the Netop screen. Note: if the message does not appear, please contact our Support Team.