Measurement of Hunter or Blaze Orange Follow
FAQ: "Do you have any information on "hunter orange"? It is for safety clothing of USA. Could our HunterLab instrument provide the measurement data?"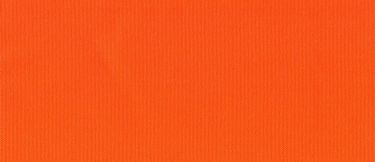 "Hunter Orange" is also called "Blaze Orange", and I have also seen this color referred to as "Fluorescent Orange".
This vibrant orange is a safety color used in clothing worn by hunters to avoid shooting each other. Although there is some disagreement, it has been proposed that game, particularly deer, do not perceive this "Hunter Orange" as being visually different from surrounding vegetation. There is not disagreement that this bright hunter or blaze orange color is very visible to humans with and without guns.
http://www.qdma.com/articles/can-deer-see-blaze-orange
FAQ: Why do hunters wear blaze orange colors in their and hats?
"The reason that hunters wear blaze orange is safety. It is a law that hunters wear this color so that they are not mistaken for game.
The blaze orange color can be seen from quite a distance and cannot be mistaken for an animal.
Many states require hunters not only wear vests but also a hat. Some states require that 144 square inches of blaze orange be worn by hunters. This color is an alert to other hunters that may be in the area that another person is approaching. This bright color is different from any animal and most animals cannot recognize the intensity of the color." Angie R on helium.com
The IHEA – International Hunter Education Association www.ihea.com, a hunter education and training site lists the licensing requirements for the use of Hunter Orange clothing in the United States. These requirements vary by state.
For example, in Virginia the required use of Hunter Orange clothing is as follows:
"Hunters during firearm deer season and those accompanying them must wear Hunter Orange on the upper body, visible from all sides, or a Hunter Orange hat, or display 100 square inches of Hunter Orange within body reach, at shoulder level or higher, visible from all sides."
The IHEA does not define how to measure this color. The conditions for color measurement of Hunter or Blaze Orange, along with a general definition of what this safety color is refers back to:
ANSI ISEA 107 American National Standard for High-Visibility Safety Apparel and Headwear
ANSI - American National Standards Institute, New York, NY USA www.ansi.org
ISEA - International Safety Equipment Association, Arlington, Virginia, USA www.safetyequipment.org wrote this method for ANSI.
ANSI 107 covers many aspects involving safety clothing including definitions of several safety colors and references to blaze orange:
"The color shall be measured in accordance with the procedures defined in ASTM E1164 with polychromatic illumination D65 and 45/0 (or 0/45) geometry and the 2 degree standard observer."
The metrics to be reported are:
Y Brightness/Luminosity to be not less than 40% which means >= 40%.
EP - Excitation Purity indicative of the saturation to be not less than 85% which means >= 85%, highly saturated.
DW - Dominant Wavelength indicative of the hue of this color is between 595 mm and 605 mm, a vibrant orange.
A thickness of 3 – 4 layers will ensure the textile sample is effectively opaque. Backing the sample with a tile will ensure even pressure to keep the swatch flush at the port. Averaging at least 2 readings per measurement with a 90 degree rotation between each reading is recommended. A viewed sample area of 25 mm or larger would be recommended to best area average the color swatch.
How HunterLab Instruments can meet this Requirement
A MiniScan EZ 45/0 LAV or ColorFlex EZ 45/0 LAV with EasyMatch QC software can measure and report measurements in these metrics. The Color Data View should be configured in D65/2 as enclosed.