Formatting a USB Thumb Drive for use with MSEZ and CFEZ Follow
USB thumb drives need to be formatted to receive exported data as a CSV file from MiniScan EZ/ColorFlex EZ instruments. Thumb drives must be formatted using FAT16; FAT32 is not supported.
To do this:
Attach the thumb drive to a PC.
Open Windows Explorer, and locate the thumb drive in the drive list.
Right-click on the thumb drive icon and select "Format…"
In the Format dialog select FAT16 (or FAT) and leave all the other fields to defaults. Click on "Start" (or equivalent)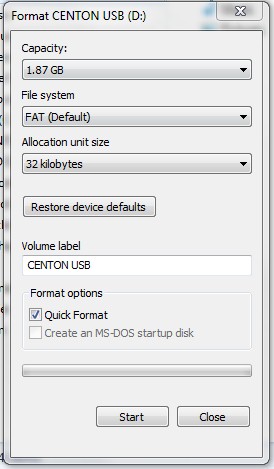 Do you still need more information? Submit a ticket and our support team member will reach out to you soon!