Languages available for EasyMatch QC and QC-ER Follow
FAQ: "Does your software have a French and Portuguese language version?"
HunterLab sells our products world-wide. As of version 4.82 (Help/About) EasyMatch QC+ER can display in eleven (11) languages include English, French, German, Italian, Japanese, Polish, Portuguese, Russian, Simplified Chinese, Spanish and Traditional Chinese.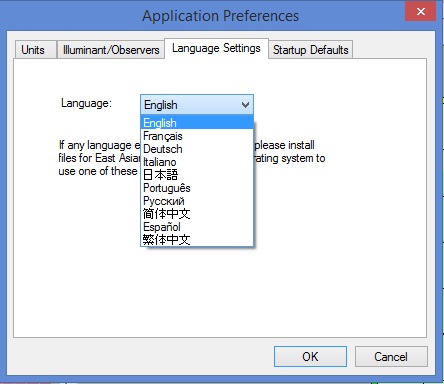 All languages are found in the same software version. The User is prompted to make a language selection during installation of the software.
Or the display language can be re-set after installation by going to Options/System Configuration/Application Preferences/Language Settings. You do not have to re-install the software. Just make your new language selection; close EasyMatch QC and come back in. Your new language will now be displayed.