Using Product ID/Extra ID in EasyMatch QC Follow
The Product ID and Extra ID tab allows you to set the default product ID/ Extra ID for your standards and samples. A list of Product ID/ Extra ID may be maintained and chosen on their tabs. Type text for a new Product ID/ Extra ID into the box and then click Add Selection to add it to the list. Choose an ID to be deleted from the drop down box and click Remove Selection to remove it from the list. The ID that is currently selected from the drop-down box is the one that will be automatically applied on reading.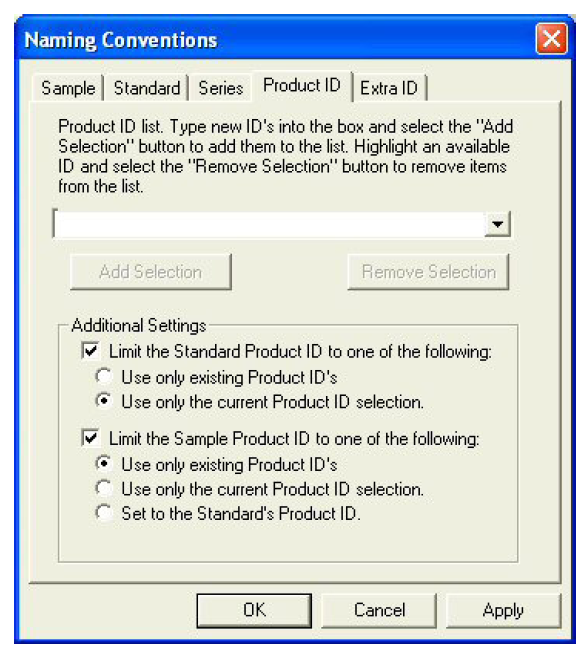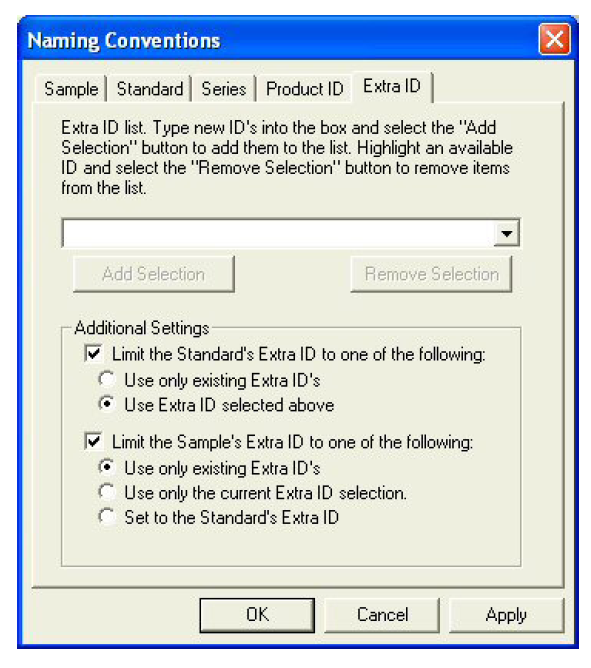 Do you still need more information? Submit a ticket and our support team member will reach out to you soon!