Installing the Client Tool
Place the thumb drive into the computer that will be attached to the instrument and find the file labeled, InstallClientTool. Click on this file and the Installation Wizard will display the following: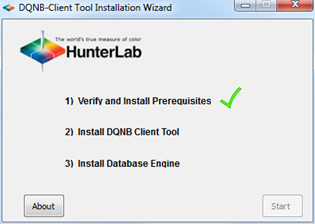 Press Start. The installer will guide you the installation of the Client Tool. At the bottom of the Welcome screen, click Next.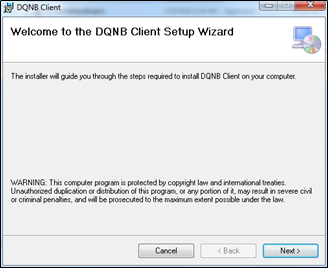 Select the installation folder through Browse and install for Everyone. Press Next when ready.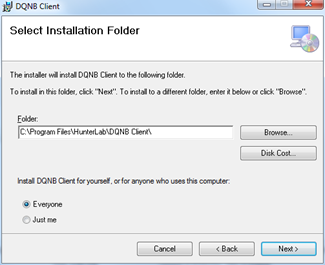 The installation of the Client Tool is complete. Please click Close to exit.
Install the Database Engine.
The installation will automatically continue. If multiple security warning windows are displayed on your screen, then click on Run to continue.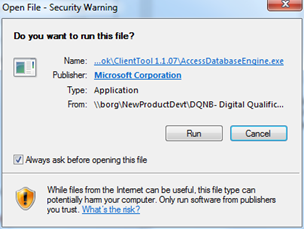 Installation is complete. Click OK.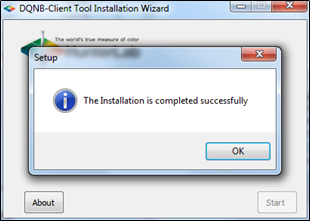 Select Finish
Activate License.
From the computer desktop, click on the Client Tool icon to open the DQNB Client software. When the software opens, select Activate License from the bottom of the screen.
Please find the license key on the flash drive and place it into a folder on the computer.
Under Activate License window, select Key File, and then click Browse.
Navigate to the location where the license key file can be found.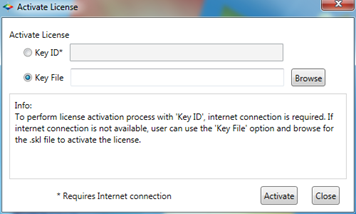 Click OK and then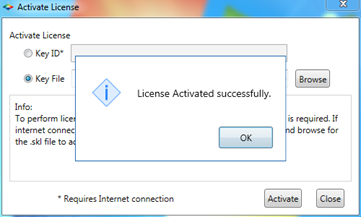 Generate Documents
Return to the main menu of the DQNB and press The Notebook Generator will be displayed.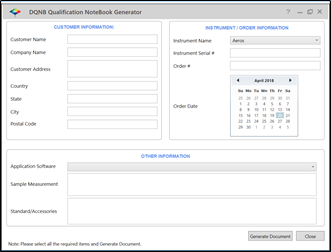 This page should show customer and instrument information. Under Other information select multiple sample measurement and accessories by clicking on the names.
After you enter all the information needed, click Generate Document, then Save. A pdf document will be generated for printout.
Visit www.hunterlab.com for information on all our products.