Measuring Spices on Various Spectrophotometers Follow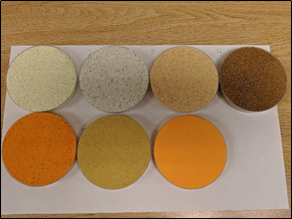 Color is an indication of quality and freshness of spices, that is why maintaining color accuracy and consistency in spices is important for appealing and responding to today's customer's needs. Therefore, special spectrophotometers with the right accessories and presentation techniques are essential to ensure uniformity and more repeatable results during measurement.
HunterLab in the past developed ColorFlex EZ as one of the standard instruments to measure the reflectance of spices. However, as spectrophotometric technology has advanced in recent years, and as our customers' needs changes over time, HunterLab developed new innovative spectrophotometers that requires less sample prep and are designed specifically to move the sample under the sensor without touching the sample surface. This increases the measurement area of the sample.
Results of the study can be downloaded from the link below.