Comparison of Plastic Pellet Color Measurements on Agera, LabScan XE, and ColorFlex EZ Follow
Plastic pellets come in many different shapes, sizes, gloss, and translucency. In this study we compared the measurements of various pellets on three benchtop instruments. The pellets were measured in HunterLab sample cup (HL# 04-7209-00). The pellets were poured into the sample cup to to the top (50 mm height) to conform to ASTM D6290. Each sample was measured on all instruments, and then poured and remeasured a total of 5 times.
The variety of pellets tested are shown below.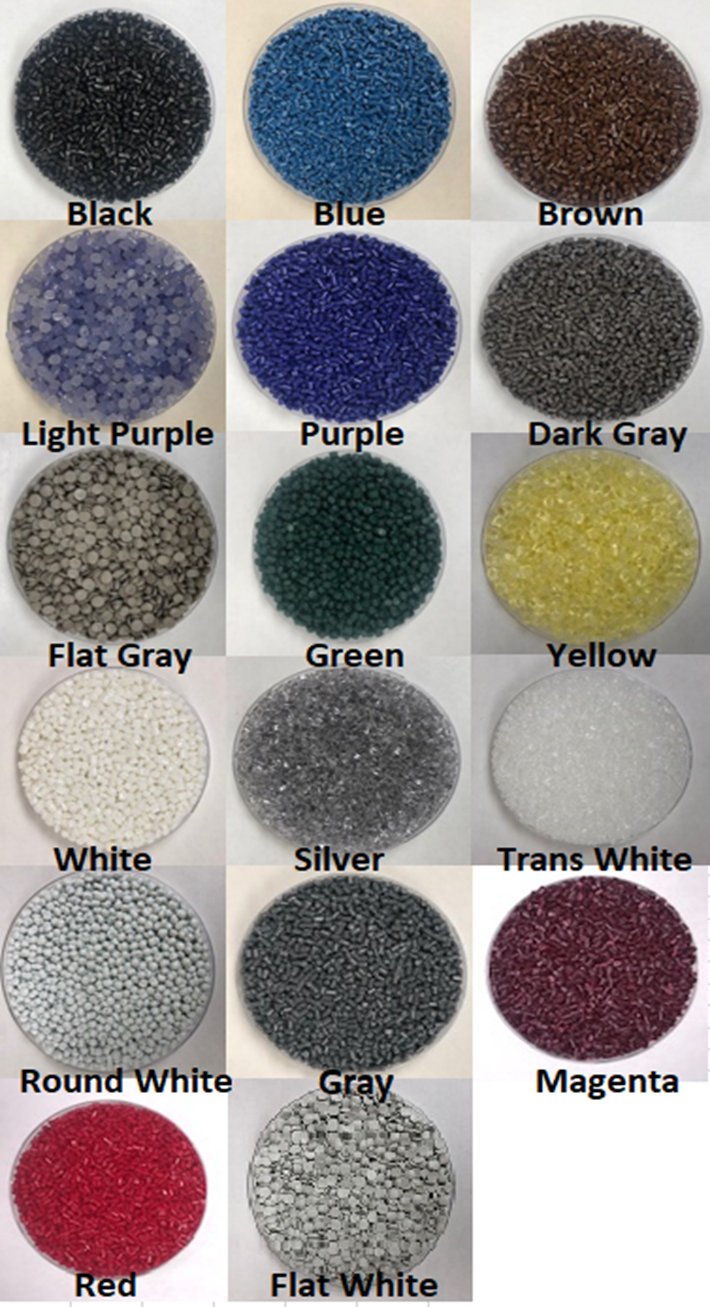 The results of the measurements are shown below