Comparison of Plastic Pellet Color Measurements on Agera, LabScan XE, and ColorFlex EZ Follow
Plastic pellets come in many different shapes, sizes, gloss, and translucency. In this study we compared the measurements of various pellets on three benchtop instruments. The pellets were measured in HunterLab sample cup (HL# 04-7209-00). The pellets were poured into the sample cup to to the top (50 mm height) to conform to ASTM D6290. Each sample was measured on the three instruments, and then poured and remeasured a total of 5 times.
The variety of pellets tested are shown below.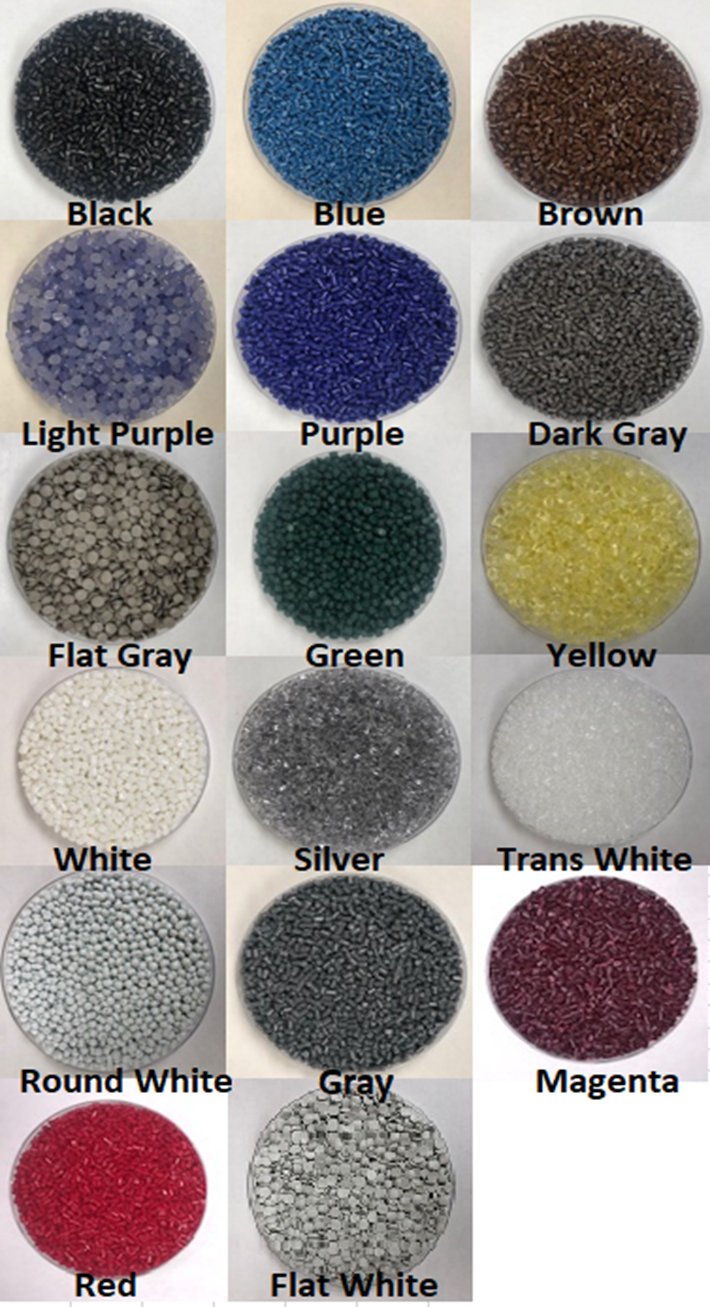 The results of the measurements are shown below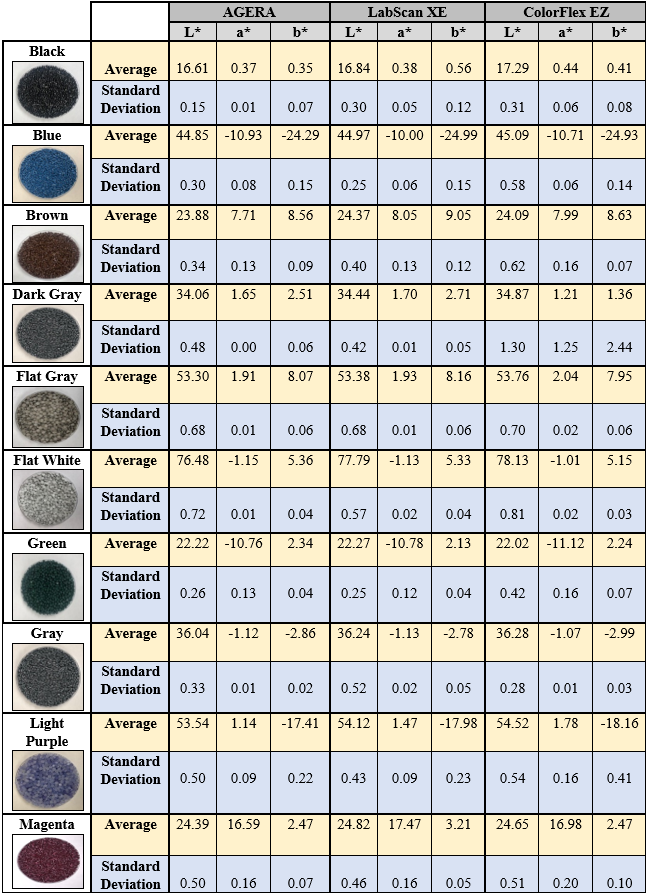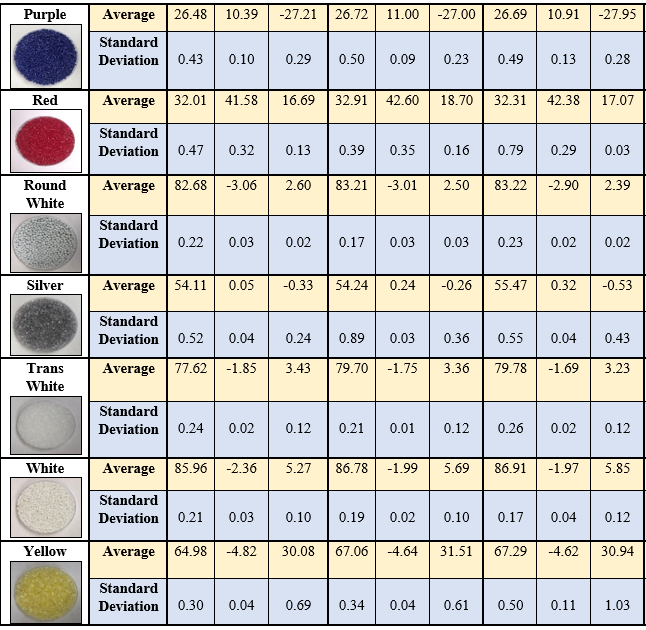 From this comparison, it can be shown that Agera provides the most precise measurements overall. This is due in part to the stability of LED illumination, advancement in optics, and larger viewed sample area. Along with the improvements in color measurement, Agera can also provide gloss information. The industrial touchscreen monitor and built in color measurement software on Agera eliminates the maintenance and workspace of an external PC that is required for similar operation of the LabScan XE and ColorFlex EZ. For optically brightened pellets, Agera also provides UV-Included and UV-Excluded control for automated comparative data viewing and reporting.
Do you still need more information? Submit a ticket and our support team member will reach out to you soon!