Is the Gardner color scale linear? Follow
The Gardner Scale was originally defined by the colors of a series of 18 Glass Standards that began with a light yellow and ended with a deep brown. This scale can also be reproduced using solutions of Potassium Chloroplatinate, Ferris Chloride and Cobalt Chloride.
The intent is a linear progression, light to dark, of the color of oils and varnishes for colors 1-8. Colors 9-18 is a linear progression of deeper yellow-browns to simulate oils and varnishes that had been heated. ASTM D6166 publishes a standard set of Yxy co-ordinates for the Glass Standards,. When plotted, colors 1-8 show a linear progression in Y and xy and 9-18 show a different linear relationship. The two groups if plotted together show a shift in slope between color 8 and 9.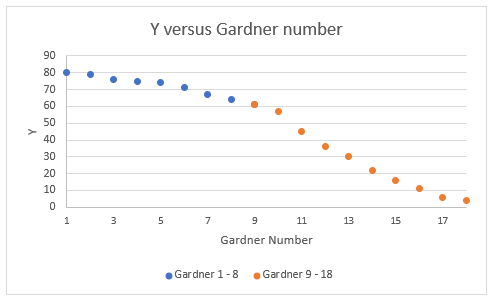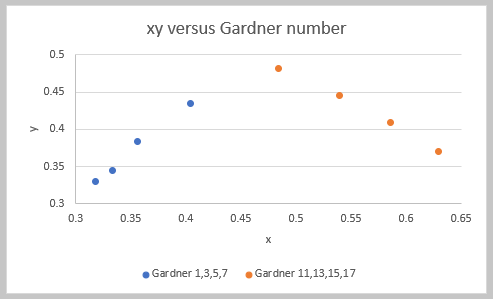 Do you still need more information? Submit a ticket and our support team member will reach out to you soon!