Agera "Sample Not Present" Error Follow
Sample detection in Agera is used to make sure that the sample is placed at the Agera port before taking a measurement. It works for most types of samples. If no sample is detected, a "Sample Not Present" error is displayed. However, sample detection cannot recognize some dark samples with high gloss and dark denim.
If a sample is placed while "Sample Not Present" is prompted, please disable the sample detection function for these types of sample measurements.
The feature to enable/disable sample detection is available in Agera Essentials Rev 1.06.0099 and above. To enable/disable Sample Detection, please go to WORKSPACE > DIAGNOSTICS > ADVANCED DIAGNOSTICS.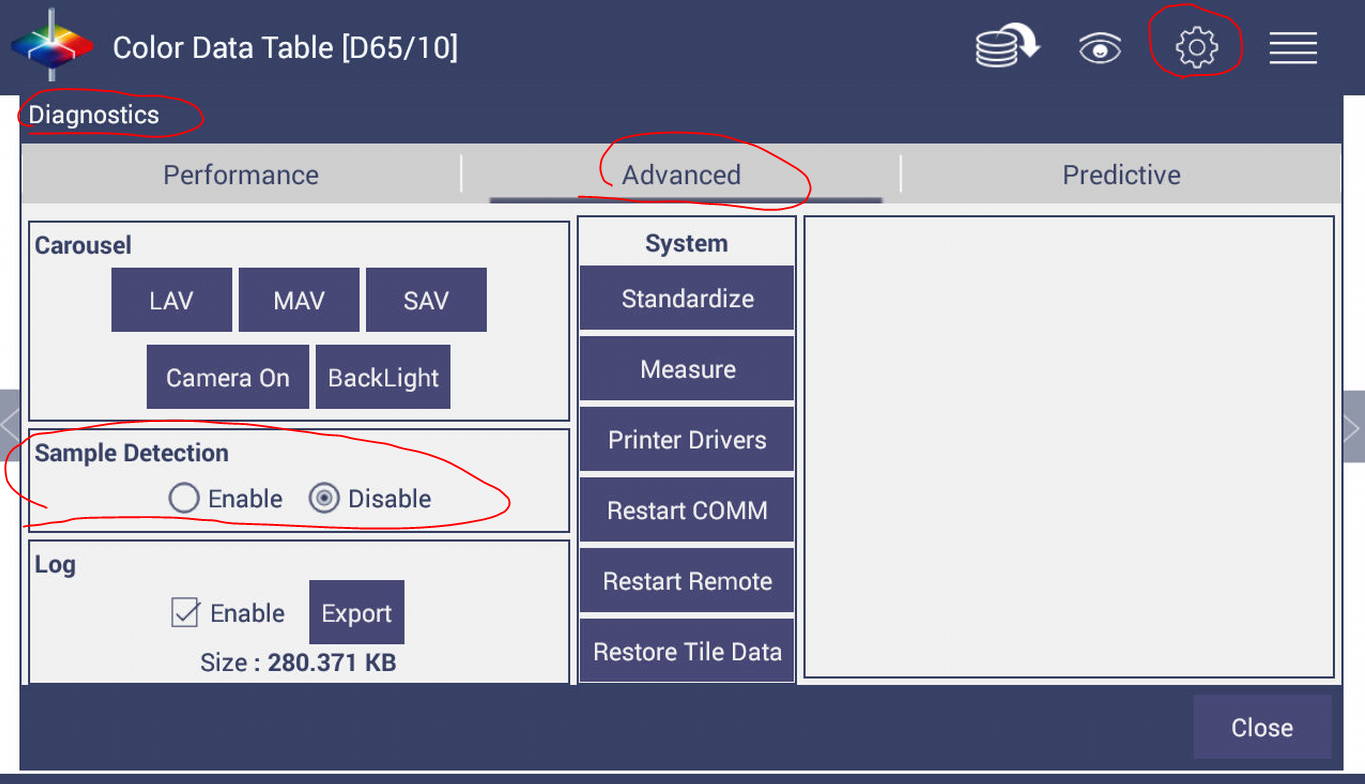 Do you still need more information? Submit a ticket and our support team member will reach out to you soon!