Installation Drawings: Standard, and with Positive Forced Air (PFA) Enclosure with and without Vortex Cooling
STHT Error Codes
Display of codes is cumulative. For example if 6000 is shown this means both error 4000 and error 2000 occurred. If 1080 is shown this means both error 1000 and error 0080 occurred.
STATUS: word of bitwise error flags
• 'FFFF' – photometric data not available
• '4000' – dark scan fail
• '2000' – signal scan fail
• '1000' – monitor signal low
• '0800' – bottom-of-scale signal high
• '0400' – top-of-scale signal low
• '0080' – bottom-of-scale not read
• '0040' – top-of-scale not read
• '0002' – range too close
• '0001' – range too far
If photometric data is not available then the remaining fields are not transmitted
Internal Network settings for SpectraTrend Sensor
Attached are the Default Network and Server settings for the SpectraTrend HT sensor. You can access these settings by typing the IP address of the sensor into a Web browser. The Username and Password for the sensor settings is blank, just click the enter key.
Configuring the analog output option
Attached are the drawings for the interconnect of the Analog output Module that resides in the Support Unit. A picture is shown below of the analog output module that is attached inside the support unit.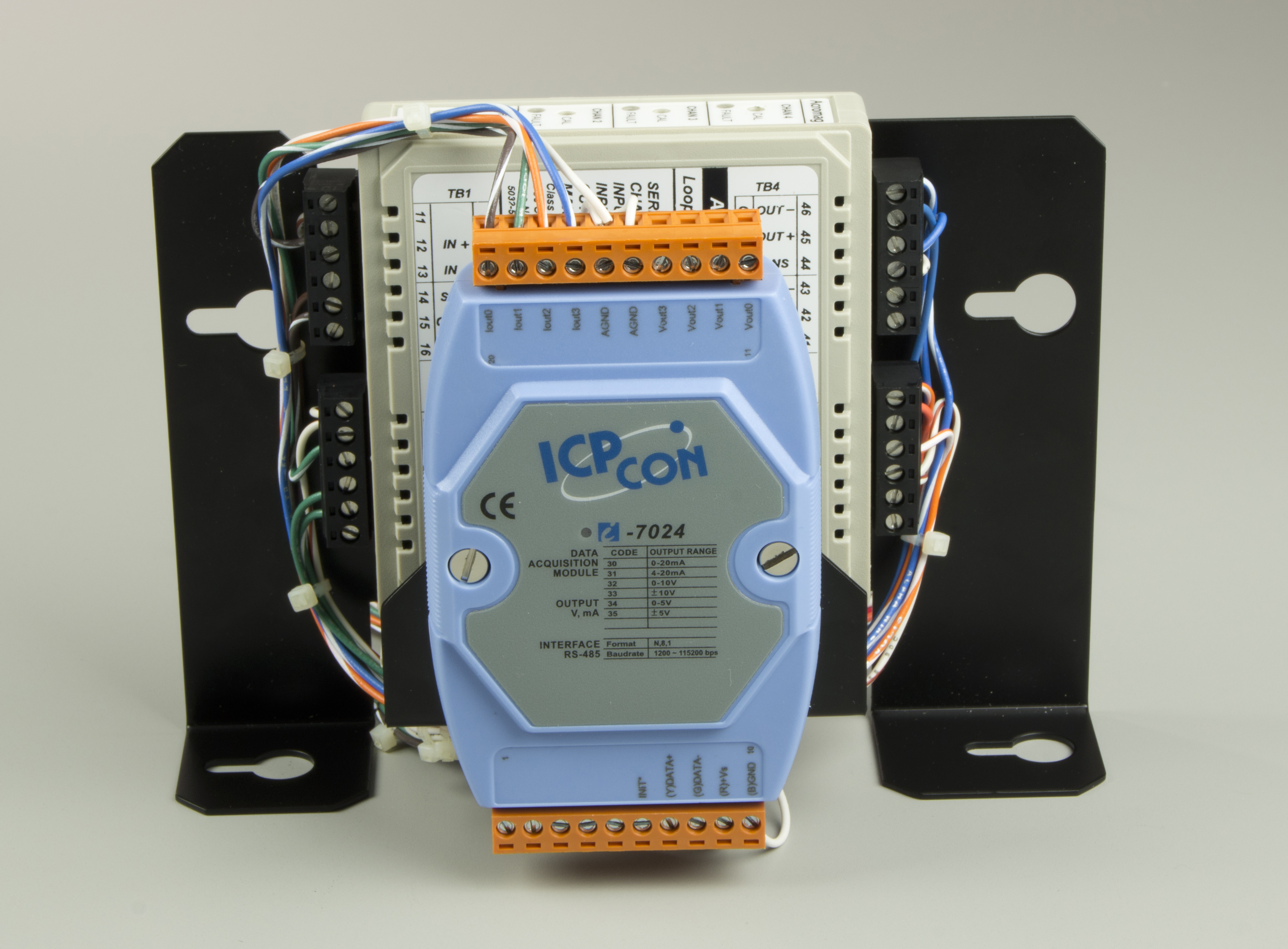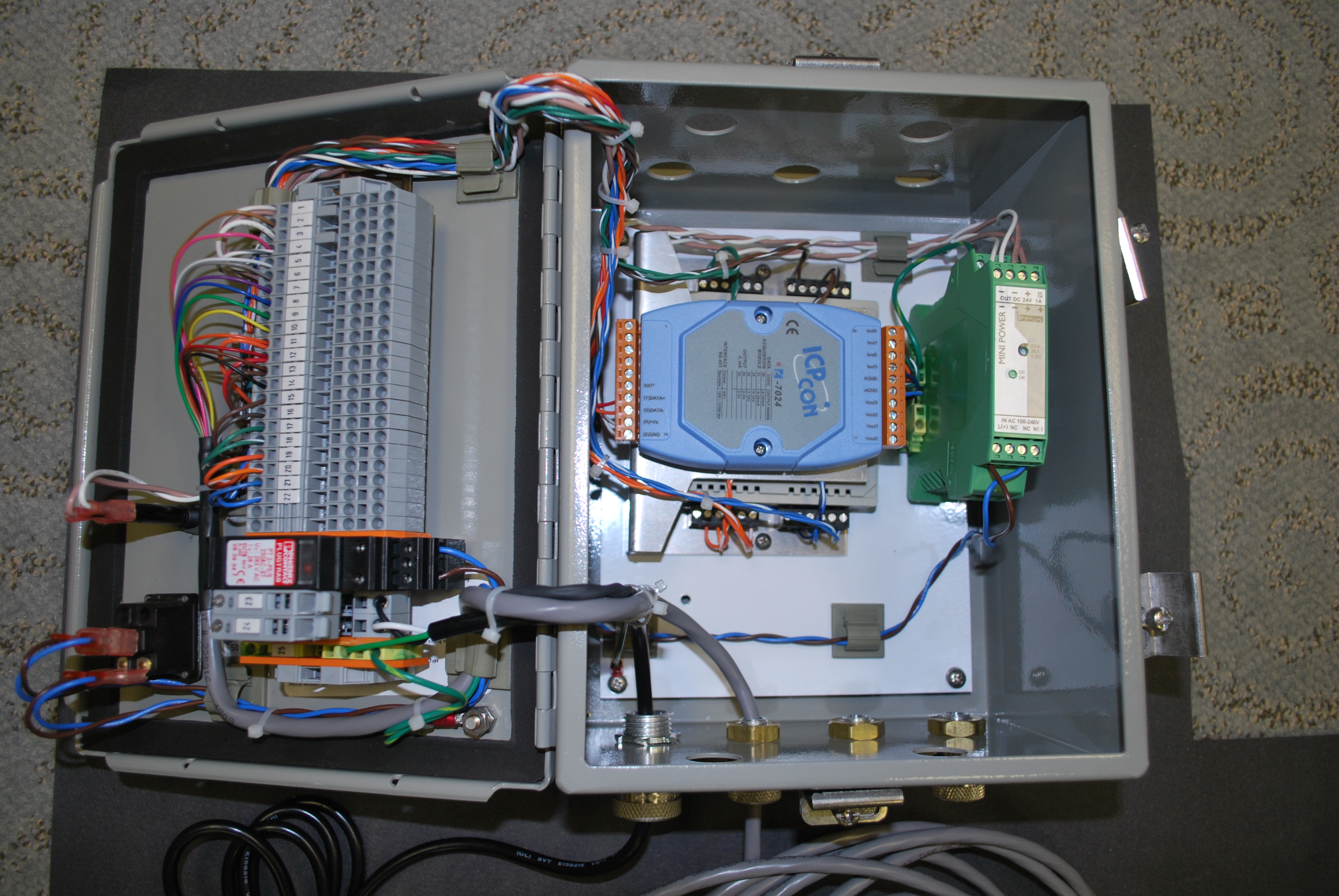 The end user will connect the wiring (two wires for each channel) at the terminal strip on the inside door of the support unit. There are 4 channels: 3 for color, and 1 for an index such as DE. The color channels are numbered 1-3 and will always be in the same order as the display. For example L a b, X Y Z, etc. are channels 1 2 3.
The scaling for the 4-20 mA output must be configured on the front panel of the sensor under Global Options/Analog Output.
The typical scaling is L 0 to 100, a -50 to 50, and b -50 to 50. The attached spreadsheet will aid in calculating the expected analog outputs for a given scaling and color reading.
Assigning a Static IP Address to SpectraTrend HT
Please download the following instructions for setting a static IP address for the SpectraTrend HT
Exporting Data from EasyMatch ST 2.0.6 and higher
Exporting data from EasyMatch ST directions can be downloaded from the link below.
SpectraTrend HT User Manual
SpectraTrend HT Specifications
SpectraTrend HT Brochures